World's leading mobile engagement technology. A digital marketing platform for retailers, a creative marketing technique for advertisers.
"Buzztm" is world's 1st commerce platform with embedded IntelliSEO through which brands can develop, distribute and track engaging app experience for all marketing campaign on your own.
Founded in 2016 by Vijay Karunakaran, he is a true global citizen having lived, worked, and traveled around the world through out his life. In the past 20 years of his professional experience, he formed and led teams across multiple countries including US, India, Israel, Singapore, Malaysia, China and Costa Rica. These global experiences have greatly influenced him professionally and culturally.
With a passion to grow the digital footprint in his home country he returned to start BuzzTm. This is his second start-up in the digital space. After tasting success with his 1st venture which specializes on AR/VR/MR (myingage.com) , he decided to diversify into low cost models that would actually reach more SME's in India who are desperate to create an online presence.
He co-owns this with his wife Vanitha Venugopal who is a successful leader on her own accord. Having worked in the digital space for over 15 years in the fortune 50 companies in the US, she quit her role of a Software Business Architecture Director at Dell to join this venture full-time.
With a team of young minds BuzzTm is gearing up to be the next big thing in the mobile web
Babu SK
Graphic Designer
Graphic Designer
Karthikeyan R
Unity 3D Developer
Unity 3D Developer
Mahesh
SEM Lead
Digital Marketing
Mukundan Govindaraj
Head of Technology
Leave Nothing to Chance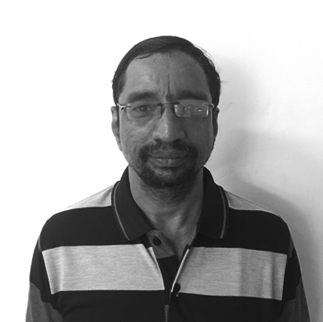 Muralidharan
Accountant / HR
Master of Coins
Navaneetha Krishnan
Team Lead
Quality Auditor
Palanivel A
3D ARTIST
3D Modeler
Prabunathan
3D Modeler
3D Modeler
Ram Kumar
3D ARTIST
3D ARTIST
Sreenivas. M
Digital Marketing Analyst
Digital Marketing
Sriharsha K
Sales Manager
Outbound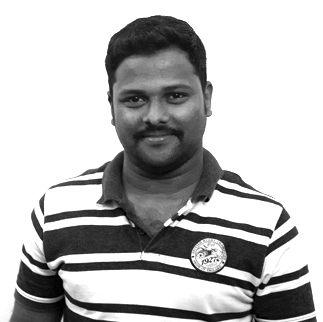 Suresh Kumar A
3D ARTIST
3D Modeler